All Subjects
We offer tutoring in all subjects from kindergarten to university including: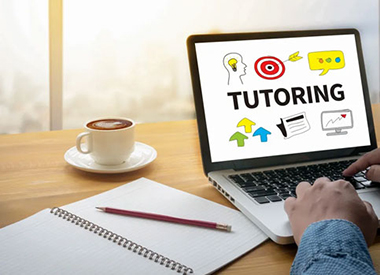 English
Math
Physics
Chemistry
Biology
Science
Social Studies
French tutoring: FSL or French Immersion
Spanish
ELL
AP and IB courses
Provincial exam preparation
University application coaching
Tutoring for students with limitations related to disability conditions
Short-term or long-term tutoring (exams, projects, and/or presentations).
Angela – Director
Upon contact Angela will start the process of finding just the right tutor based on what you need, (age, gender, subject, personality, availability, etc). She will inquire about the student's goals, concerns, learning style, current topics, etc.
Behind the scenes Angela has already screened, interviewed, done the reference checks and ensured our tutors have a VSS (Vulnerable Sector Search) criminal record check.
Trinity – Co-Director
Trinity keeps everything running smoothly by co-managing our tutors and customers when problems arise with students, and/or tutors, our online system or accounting.
In the background she works diligently with our website: writing content, layout and design, advertising, and marketing with our amazing digital designer and web developers.
Our Values
Our story started on the North Shore in 2003.
PD Plus was created to help students of all levels and abilities who needed assistance with their schoolwork.
We have since expanded across the Metro Vancouver region and BC. We attribute our success to working with those who share similar values; i.e., those who have a strong work ethic, are reliable, caring, respectful, honest, empathetic and trustworthy.
PD Plus has had the privilege of working with thousands of students and their families, plus hundreds of amazing tutors, for over 17 years.
We sincerely enjoy being a part of the personal and professional development of our students, their families, and our tutors.