As soon as you call, e-mail or enroll below, we can begin the process of finding the right tutor for you. If your son or daughter is old enough we will speak with her/him as well to clearly identify what the needs and goals are for tutoring.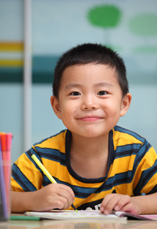 We will need to know the best days and time windows that you require tutoring, how long you would like the sessions to be and how many sessions per week.
The first tutoring session is always part evaluation and part tutoring. Please have the following information available for our tutor to review:
Current report cards
Previously marked assignments
Notes from parent/teacher meetings
Previous tests
Online Enrollment Form

If you prefer, please fill in the enrollment form below, then press the "Submit" button to send your information to PD Plus. We will call or e-mail you to continue with the enrollment process.