How do you schedule private tutoring lessons?
Call (604) 421-6101, e-mail director@pdplustutors.com, or fill out our online Enrollment Form to book a private tutor. We evaluate your daughter or son's needs, you pick the best days and times that work for you and we send our tutor to your home.
Is there a minimum number of hours for in-home tutoring with PD Plus?
We generally suggest at least one hour per week. However, you decide the length of time for the tutoring session, e.g. 1 or 1.5 hours of tutoring plus how many times per week.
Keep in mind the following considerations as they will influence your decisions. If tutoring is for one subject (e.g. math tutoring) generally one hour will suffice. If your daughter or son needs remedial or study skills tutoring then you may need longer sessions and more sessions per week. If you want to work on more than one subject (e.g. tutoring for math and science) 1.5 hours to start is generally the norm.
However, those decisions are yours to make; we do not try and persuade you to do more than you think is necessary. We also provide one-time or short-term tutoring sessions to help students study for exams, work on projects, or prepare for presentations.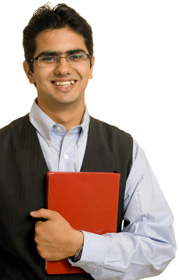 How much does it cost? What is the payment procedure?
This is a home-based business therefore we charge a reasonable rate of $40.00/hr for all subjects and levels. Rate will increase March 1, 2019 to 42.00/hr. *Only if needed and with your expressed permission, will we charge a gas stipend and/or preparation time for our tutors. Our electronic system provides a copy of your Invoice and Reports at the end of each calendar month. Currently payment is by Visa, MasterCard, debit or Interac.
We Accept:

Is there a fee for tutoring materials?
Yes and no. If just a few things need to be copied then it is covered. However, if the tutor needs to do a lot of extra copying of work sheets or needs to purchase workbooks, etc. then with your consent our tutor will purchase them and we ask you to reimburse them.
Will I be satisfied with private tutoring sessions?
Yes. We are confident with the quality of in-home tutors sent to you. Our tutors are diligent and committed to assisting our students become the best they can be, whether that be increasing grade levels from almost failing to getting on the honour role or maintaining a strong mark in an IB program.
Should you experience any difficulties with your tutor, we will do our best to solve the problem with you and the tutor. If we cannot come to a resolution that satisfies you and you wish to change tutors, we will accommodate your request as soon as possible.
At PD Plus we are proud to say that we value and encourage receiving feedback from our customers regarding our business practices and our tutors. We follow up immediately after the first session, provide monthly progress reports and conduct on-going customer satisfaction surveys to ensure everyone is satisfied.