Thank you for your interest in becoming a tutor with us. We are a BC owned and operated tutoring service committed to hiring exceptional tutors to work with our customers in the Lower Mainland.
Our students and parents come to us with varying degrees of stress related to school. One of our goals is to help alleviate that stress and pressure. At PD Plus our mission is to give an educational gift to our students (and by extension, their parents) that will keep on giving now and throughout their lives. More specifically, we love it when our students' self-esteem and confidence increase and they are imbued with a feeling of pride and accomplishment after tutoring.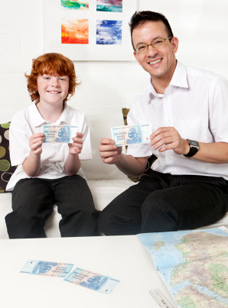 We provide tutoring in all subjects: English, math, physics, chemistry, biology, social studies, ESL, foreign languages, study skills, etc. from pre-kindergarten to university. If you are hired, you will be considered for students depending upon the subjects you tutor, geographical location and scheduling. All tutoring is done in our customers' homes unless they prefer to be tutored in a library or coffee shop.
Our successful candidates will:
have a university degree (at least).
be passionate and committed to helping students be more successful
have exceptional communication skills (verbal and written).
be reliable, kind, honest, understanding, punctual and well-organized.
have local tutoring and/or teaching experience, i.e. a strong working knowledge of BC's curriculum.
have references that address: (1) the success of your current and/or former students and (2) your work ethic.
Tutor Employment Application Form
If you are interested in becoming a tutor with PD Plus, please fill in the application form below and press the "Send Application" button. Please do not send your C.V. and/or cover letter. We ask for this on-line application as it provides very specific information to us that your resume and cover letter will not.