PD Plus provides qualified private tutors in your home for $40.00/hour.
PD Plus is a home-based, locally owned tutoring service operating since 2003. We have successfully tutored pre-school to university level students in North Vancouver, West Vancouver, Burnaby, Vancouver, Surrey, New Westminster, Port Coquitlam, Coquitlam, Port Moody and Richmond.
At PD Plus our mission is to give an educational gift to your children (and by extension you) that will keep on giving now and throughout your lives. It is with a sense of pride and gratitude that we are in our 13th year of helping students become more accomplished within our communities.
How does PD Plus find the best tutors in Metro Vancouver?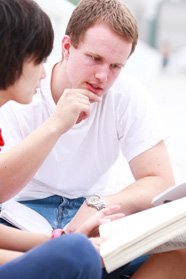 We have over 100 well-educated and experienced tutors working for us. We interview all of our tutors and do thorough reference and background checks. We make sure they are 100% proficient in their subject areas in addition to being excellent communicators (see Our Team). All of our tutors have at least one degree and many have their Bachelor of Education, Masters and/or PhD's. They also have years of successful tutoring experience. Our time to find a match for you is usually 1-3 days.

Our tutors can help in all subjects from pre-kindergarten to grade 12 and beyond (see Subjects). We ensure the tutors we hire are well-organized, prepared, punctual, understanding, patient, reliable, and encouraging. In providing educators of this caliber your child's stress will diminish because they are becoming more knowledgeable. As a result their sense of accomplishment increases along with their self-esteem, self-confidence and motivation.
Contact us now and secure the right tutor for you
Please contact us by phone (604) 421-6101, by e-mail at director@pdplustutors.com or fill out the online enrolment form so we can discuss your specific needs and tutoring goals. We will match you or your child with the right tutor; tutoring sessions can start immediately after.
We will call and e-mail to see how the first session went as well as evaluate our tutor and your child's progress throughout the school year. You can be sure that we are always a phone call or e-mail away if you need additional assistance.