Study skills tutoring. "The last 1 1/2 months of school my daughter sincerely showed a huge improvement in commitment, organization and effort - and I know your PD Plus tutor played a strong role in that change." H.D., Vancouver.
"I am very happy with the tutors from PD Plus. They are very knowledgeable in their respective subjects and are really helping my daughter to focus. She is developing better study habits and her understanding of the course content has improved." Diana G., North Vancouver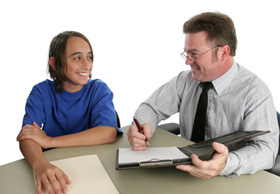 French tutoring. "The tutor was fantastic. He is exactly what we needed...he and my son got along terrifically. I really think that this is going to be a long-term fit and a good one. My son just got 78% on a French exam! He is excellent, very organized, lots of fun, and gives my son many insider tips about grammatical French rules that even I did not know about. Thanks again for the terrific service Angela." S.A., Vancouver
"My daughter received an award for outstanding recognition for French 9 out of 250 students for her last year's fantastic performance in French. Her average was 98 %. She achieved it with the help of your tutors, thanks a lot!!!" M.H., West Vancouver
English tutoring. "We are so pleased with Mimi's progress - from > 50% to 73% last exam. We will be continuing with your tutor - she is great!" Sheila S., Port Moody
Math tutoring. "I wanted to provide you some feedback. We think Erin is fantastic! My daughter's math grade has gone from 66% at the start of the year to 82%. This is a huge improvement. Thank you to Erin and you for sending her to us!" Lori W., Richmond
"It is going awesome, thanks. He is very patient with her and always comes early and stays a bit late. He is very knowledgeable and our daughter went from a C+ in Math to a B. Thanks very much for your help." Jim W., Coquitlam
"We had some problems finding qualified, reliable and caring tutors in mathematics for our grandchildren and English teachers for our grown-up children for a long time. Luckily, PD Plus Tutoring Service was referred to us and we are very pleased with the performance. We would like to express our gratitude and thank PD Plus Tutoring Service and personally the Director, Angela Bissett, for helping us to find committed, organized, well-prepared tutors and patient, encouraging professionals in our area.
Everything is going great and our children and grandchildren can't wait for their next lessons! We would highly recommend PD Plus Tutoring Service to our friends and to all ages and gender. Next time we need a tutor, we will not hesitate to visit their new website - www.pdplustutors.com. We are sure that everyone can find this easy-to-use website very helpful and effective. It looks great. Thank you very much PD Plus Tutoring Service!" Gennady and Alvina V, West Vancouver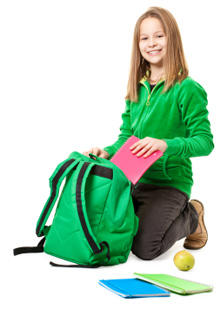 "She is a superb tutor. My daughter went from a 66 average to a 92 average in less than 6 months, thanks to her. She is very patient and her teaching methods appear to be very effective." Melanie, Coquitlam
"I have been very pleased with the tutors you have provided and how you continuously manage to have a tutor for Sara even when one becomes unavailable. Thank you for your services." Karen D., North Vancouver
"My son had a great report card, with a 4 or 5 mark rise in MATH so having a tutor focus him on getting it done is helping." Tracy, Vancouver
Chemistry. "Our tutor is wonderful.He is very knowledgeable of Chemistry, and he is very generous of his time.My daughter has shown great improvement in her IB Chemistry 11 Class. I am so pleased to have found PD Plus. The tutoring arrangement is very flexible, and their tutors are so highly qualified." Ms. C., Vancouver
All subjects tutoring. "I have been a client of PD Tutoring Plus for approximately one year. I have been impressed with Angela Bissett's commitment to service and her interest in selecting just the right tutor for my son. The tutors that we have met have been qualified and kind. PD Tutoring Plus fulfills an educational niche that enables the child to gain confidence in their work and in their abilities." Meryl B., West Vancouver
"I just wanted to contact you and let you know that last week on my daughter's report card she got 6 B's and 2 A's (Math included). She even made the honour roll! Not a bad way to start off high school. I had tears in my eyes when she told me. Things are working out really well and your tutor is now concentrating on helping her with French rather than Math. Thanks for having such great tutors!" Michelle W., North Vancouver
"We're still very happy. Your track record for tutors is 100%, I'm amazed and so happy to have found you. Again and again, you continue to impress! Thanks for following up too." Heidi W., North Vancouver.
University math tutoring. "First of all, I must compliment you on the integrity of my tutor. He is both capable and knowledgeable. I have not done math in six years and it was never a strength of mine. I am applying to SFU and needed to upgrade my skills in this area consequently I was facing some deadlines.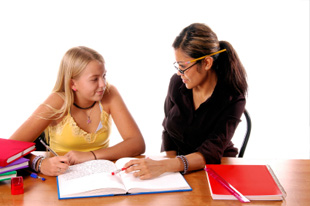 Adrian honestly questioned the feasibility of my completing my Math course in three months. I didn't realize how many hours per day I would need to put in to pass the course. Therefore, as a result of this conversation, I am going to withdraw from the course at this time. In the fall I am going to attempt a math course that SFU will be offering by distance and I would be delighted to use him again at that time. I would like to thank him for his accurate assessment and support in this matter!" Ms. M., Vancouver
"Your tutor is wonderful and very organized, precise, concise, and very bright. He just couldn't be better. We are very pleased to have him - don't let anyone else have him - we want to keep him!" Mrs. K., Vancouver
University preparation tutoring. "We LOVE Luke! He and Ryan are perfect for each other! Thank you once again. I have recommended PD Plus to several of my friends for their childrens' tutoring needs also." Shannon A., Kitsilano
If you require a tutor, please contact us by phone (604) 421-6101, by e-mail at director@pdplustutors.com or fill out the online enrolment form.