For our students...
Private tutoring sessions focus on your needs
At PD Plus we know that a nervous or stressed mind is already shut down. So our tutors help you relax and open up...then you can learn what you need to. Private tutoring from someone who is 100% proficient in the subject helps our students feel more engaged, they become more enthusiastic, curious during tutoring sessions, motivated, knowledgeable, hopeful, less stressed and less scared. The result is their self esteem and self-confidence flourish. Consequently, their grades improve.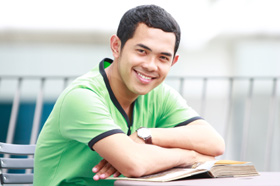 Parent testimonials
"My son just got a 96% in his last term math exam – a tremendous improvement from the 55% he had before getting tutoring from PD Plus. Thank you for sending such an exceptional tutor." Scott, Vancouver
"My daughter was really pleased with your tutor's help. He was very good at explaining in a clear and interesting manner. He adapted quickly to her needs, she seemed to feel comfortable and found him really pleasant to work with. Thank you, he seems like a really good match for my daughter... we really appreciate your organization and follow up. Already it feels like it will be a positive and productive experience for Julie and Robert seems like a really smart, nice and thoughtful individual." Lorie J., West Vancouver
"The tutoring is going great; Josh really likes her. He was very excited to share with her this past week that he got one of the top marks in his class for their decimal test. Thanks for checking in, we are very happy with your service!!" S.B. New Westminster
"We had a great experience with PD Plus Tutoring Service. Angela and her team were so accommodating with scheduling extra sessions, or changing on the fly- if needed. We found the tutors to be professional, and effective. Our daughter just finished her first year at Queen's - and in many respects -thanks to PD Plus!" Kelly L.
"Our daughters have been getting French sessions by a very accomplished tutor for over a year now, and the progress has been impressive. Both girls love their tutor, she has made the study time fun and interactive. As a parent of a French Immersion school, PD Plus is a must! Highly recommend them." Noor G-V.
If you require a tutor, please contact us by phone (604) 421-6101 or e-mail at director@pdplustutors.com.